It's not a coronavirus, but it can still impair your health
Leemeta has always provided its Turnkey Translations® remotely, which means we are extremely skilled in electronic communication, information technology and software solutions. Nowadays, when most of us work outside our friendly office spaces and we use work resources on our home computers, our computer skills and the management of modern technologies become even more important.
However, this poses a question to which disinfectants and a face mask are not the answer: How can we protect your data when you communicate with us?
Don't worry, you won't catch anything from us as safety is taken care of.
Secure workstations
Our office space with its workstations is protected by a sophisticated alarm. In the event of an alarm, a regional security company is notified and they decide on which further actions to take while the villains leave our workstations behind and flee away in fear before you can even say "coronavirus".
Disc drives (hard drives and USB flash drives) containing sensitive data are fully encrypted.
Automatic logout of employees is enabled after 10 minutes of user inactivity.
Workstations are appropriately secured by an antivirus software and a firewall. 
Security times three. And it doesn't stop there. 
Server security
All servers and online work resources are secured by an appropriate https connection. In addition, they also contain a firewall. The entire server infrastructure is in Slovenia.
Furthermore, the data centre is physically and technically protected and meets all safety standards, such as fire protection, suitable climatic conditions, continuous power supply and secure server cabinets. Data is backed up on a daily basis and the backups are stored at a remote location.
Our mail server is additionally protected
against unwanted e-mail and malware.
Work resources and the software we use for work also operate in the described server environment (i.e. not locally on our home computers), which is why they are extensively protected.
Employees working from home therefore do not use local technical and technological resources or so-called workstations, but instead log into the above-described work environment, which means that all described security measures that protect you and your data also apply in this case.
So, your only task is to contact us, and we will happily provide you with a high-quality and secure Turnkey Translation®. Well, a hand sanitizer and a protective mask are still yours to buy, if you want to go to the nearest shop.
More like this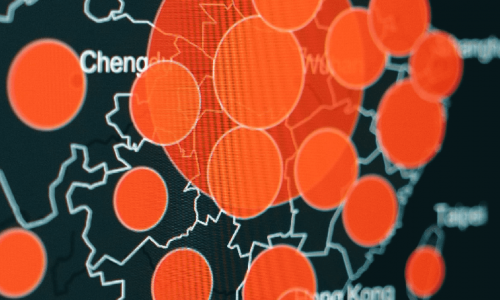 For companies
view
It's not a coronavirus, but it can still impair your health Leemeta has always provided its Turnkey Translations® remotely, which...